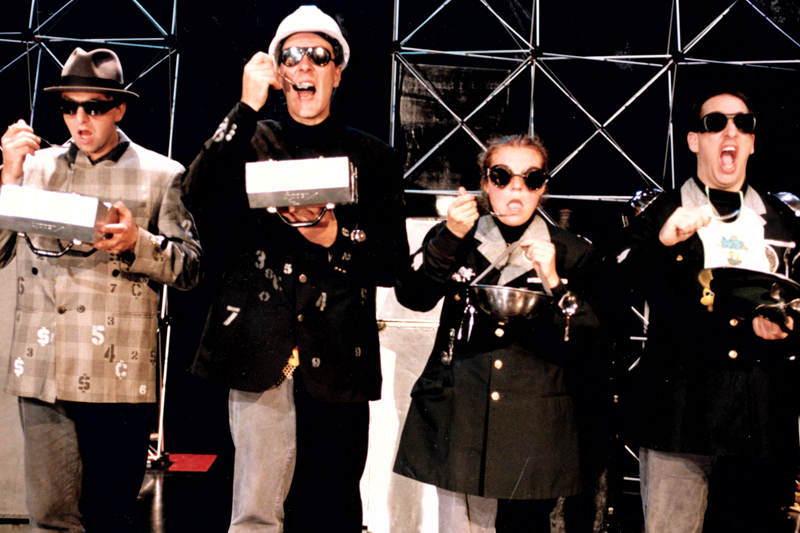 Gaspashow tells the story of a megalopolis at the end of the century, where discipline and productivity reign paramount. The established order is soon upset by three irreverent and jovial characters, who emergenightly from the city's underground to bring back the zany coloursand amusements that have vanished from the urban world.
Credits

Authors : Richard Aubé, Benoît Auger, Denis St-Onge and Lina Vachon
Interpreters : Benoît Auger, Denis St-Onge, Fabrice Tremblay and Lina Vachon
Original music : Pierre Potvin
Director : Richard Aubé
Scenography : Christian Fontaine and Isabelle Larivière
Lighting : Christian Fontaine
Technical director : Stéphane Bélanger

Show Details

Show created in 1993.