Our Creators
VÉRONIKA MAKDISSI-WARREN
Stage Director
Actress and stage director Véronika Makdissi-Warren is a graduate of the Conservatoire d'Art Dramatique de Québec and was trained in violin at the Conservatoire de Musique. A clowning enthusiast, she has created several shows, including
Mammouth et Maggie
,
Moi aussi
and
King Lear contre-attaque
. From 2003 to 2008, the actress travelled the world to act in two Ex Machina creations directed by Robert Lepage:
La trilogie des dragons
and
The Busker's Opera
. She has also directed numerous productions, including
Le psychomaton
by Anne-Marie Olivier. A member of Théâtre Niveau Parking since 1999, Véronika has participated in a number of its productions, including
Lentement la beauté
,
On achève bien les chevaux
,
Act of God
and
Le Dieu du carnage
.
Véronika passes on her experience by teaching clowning and theatrical tactics, among other subjects, at the Conservatoire d'Art Dramatique de Québec. Since September 2018, the actress has served as L'Aubergine's artistic director. A close collaborator of Les P'tits Mélomanes du Dimanche, Véronika Makdissi-Warren created the youth concerts
La Mystérieuse Métamorphose de M. et Mme Tacet
and
Le petit musicien
, featuring the Orchestre Symphonique de Québec.
MELISSA BOUCHARD
Assistant Set Designer
Writer and director Melissa Bouchard graduated from the Directing and Creation program at the Conservatoire d'art dramatique de Québec. With the completion of a master of arts degree in Performing and Screen Arts in 2014, she presented her creation
Les frères Velivolum
, a multidisciplinary production inspired by Charlie Chaplin and Buster Keaton. Focusing her work on multidisciplinarity and gestural theatre, she co-founded the Théâtre de la Bacaisse in 2014 and became its artistic director.
In addition to writing the scripts and directing the company's shows, in 2017 she brought a new concept to life with mobile theatrical shows in the Bas-Saint-Laurent region. In 2019 and 2020, she served as an assistant director to Michel Nadeau, Véronika Makdissi-Warren, and Maryse Lapierre. In 2020, she directed
Nom d'une botte!
, a gumboot theatre-dance show for young audiences produced by Les Malchaussées,
Beethoven à Québec
by P'tits mélomanes de Québec, and
Sous l'eau
by Théâtre du Gros Mécano, in addition to creating Pop-Up Fest, a travelling street performance show in Quebec City.
STÉPHANE CARON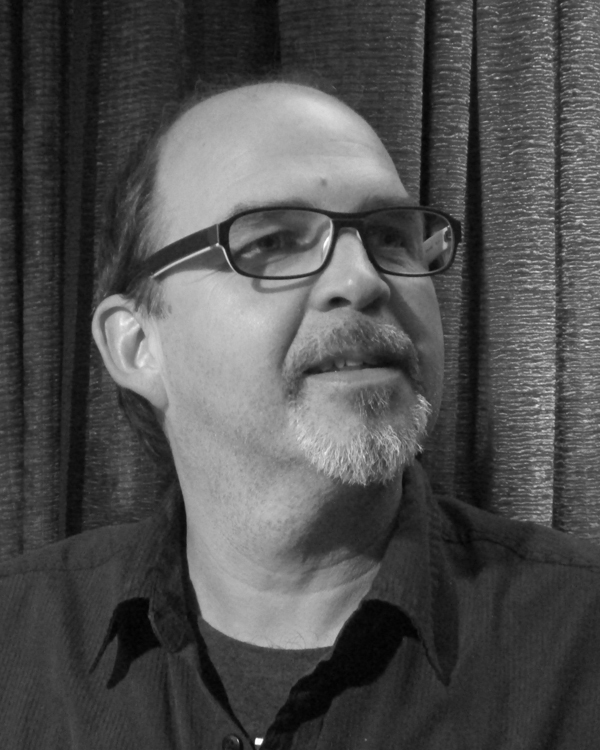 NYCO DESMEULES
CHRISTIAN FONTAINE
Set Design and Lighting
Christian Fontaine completed his studies in set design at the Conservatoire d'art dramatique de Québec in 1987. Since then, he has worked on over a hundred shows with multiple companies as a set and lighting designer, including designing the set and lighting for L'Aubergine's production
Gaspashow
in 1993. In recent years, he has designed, among others, the set for
Waiting for Godot
(Théâtre de La Bordée), for which he won the Prix Jacques-Pelletier,
War and Peace
(Théâtre du Sous-Marin Jaune), and
Les Misérables
(Le Capitole). Most recently, he was the assistant set designer for the production
Quills
(Ex Machina).
He has been teaching set design at the Conservatoire d'art dramatique de Québec since 2009.
MIGUEL FONTAINE
AMÉLIE GADBOIS
JULIE MOREL
JOCELYN PARÉ
Jocelyn Paré is an actor and director from the Quebec City area with over ten years experience in theatre. Since graduating from the Conservatoire d'art dramatique de Québec in 2010, he has trod the stages of Théâtre du Trident (
The Caucasian Chalk Circle, Romeo and Juliet),
Théâtre de la Bordée (
The Miser, CHSLD),
and Théâtre Premier Acte (
Trois nuits avec Madox, Rashomon).
He has toured Quebec and Ontario with the production
Danse de garçon (
Montreal, Ottawa) and the children's show
The Mysterious Metamorphosis of Monsieur and Madame Tacet
(Quebec City, Sherbrooke). On screen, you can catch him in various TV shows (
Complexe G, Plan B, Une autre histoire, Escouade 99, La dérape),
short films (
La divine stratégie),
and commercials (Tim Hortons, Hyundai). He is also the cofounder of La Trâlée, a company that creates original theatrical productions including object theatre and outdoor shows. The company's latest production,
Rashomon,
was named show of the year for the 2018–2019 season by the AQCT (Association québécoise des critiques de théâtre)
.
In recent years, Jocelyn has taught acting at the École de cirque de Québec, as well as directed Théâtre sur la place and emceed the Cégep en spectacle contest at Cégep de Lévis-Lauzon.