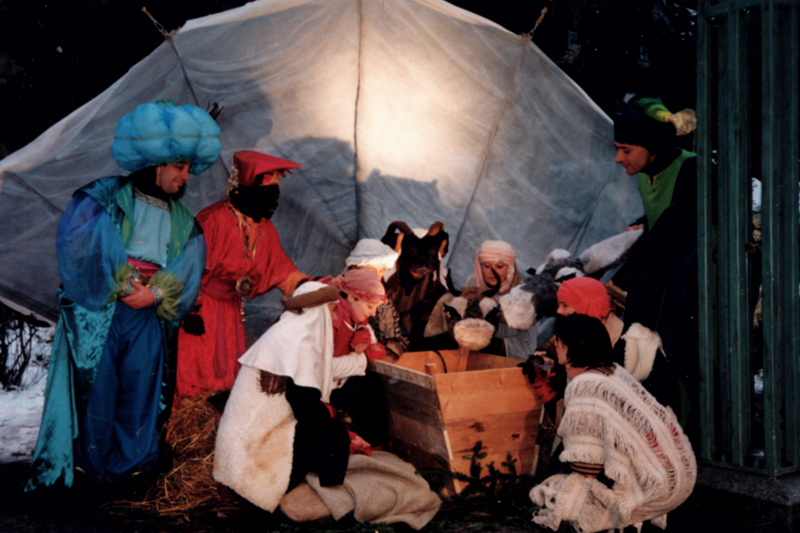 Moments of laughter and tender emotion for young and old. Eleven actors, sheep and shooting stars will take you back to this wonderful theatrical experience about "The Nativity".
Credits

Artistic direction : Paul Vachon
Script and direction : Cécile Truffeault
Costume and animal design : Marie-Claude Bouillon
Décor and accessories : Catherine Gaumond
Music director : Fabrice Tremblay
Lighting : André Julien, Dominic Filteau
Choral singing : Fernand Bernard

Performers :
Fernard Bertrand, Odette Carpentier, Sylvain Drolet, Christian Ferland, Richard Lledo, Géraldine Mosca, Oumar N'Diaye, Nancy Paquette, Denis St-Onge, Fabrice Tremblay et Lina Vachon

Show Details

La Crèche Vivante is the result of a multiple partnership between Cossette Communications, the Association des marchands du Quartier Petit-Champlain, created and produced by L'Aubergine in 1998.

Presented at parc Félix-Leclerc from 1998 to 2004.