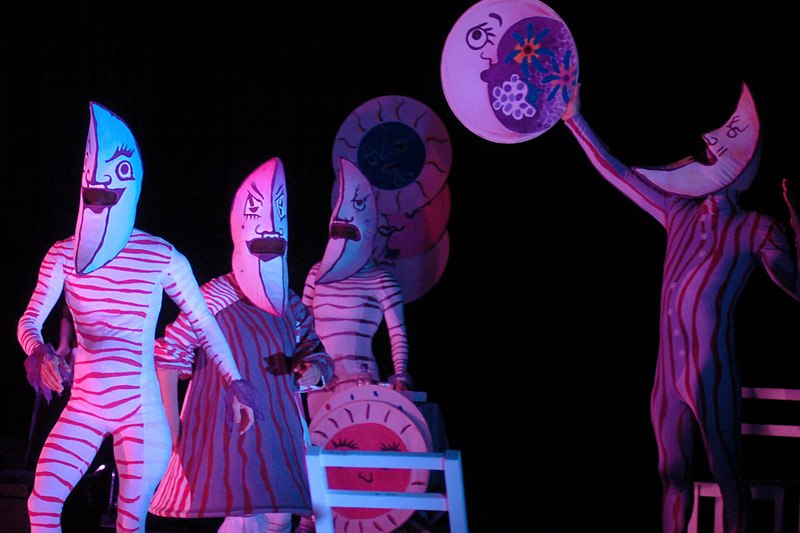 NWOLC ... is a new family of unrestrained, unbridled characters. You won't find your basic red or white clown here. They're not quite like anything you've ever seen before, but they still fulfill every aspect of the clown's mission: to exist, to move you and to make you laugh. Gathered around a drop of water that seems inexhaustible, five clowns steer you through a journey with an aquatic drift that flows into wild and audacious situations. Beneath its symphony of laughter, NWOLC casts a sardonic eye on the world of art and culture, giving you a subversive and irresistibly funny point of view.
Credits

Collective directed by Paul Vachon
Character search : Michel Dallaire
Performers : André Clérin, Sylvain Drolet, Géraldine Mosca, Denis St-Onge, Lina Vachon
Music Director : Marc Vallée
Lighting : André Julien
Costumes : Huguette Lauzé and Luce Pelletier
Show Details

Created in 1999, this family of avant-garde characters was born after two years of research.