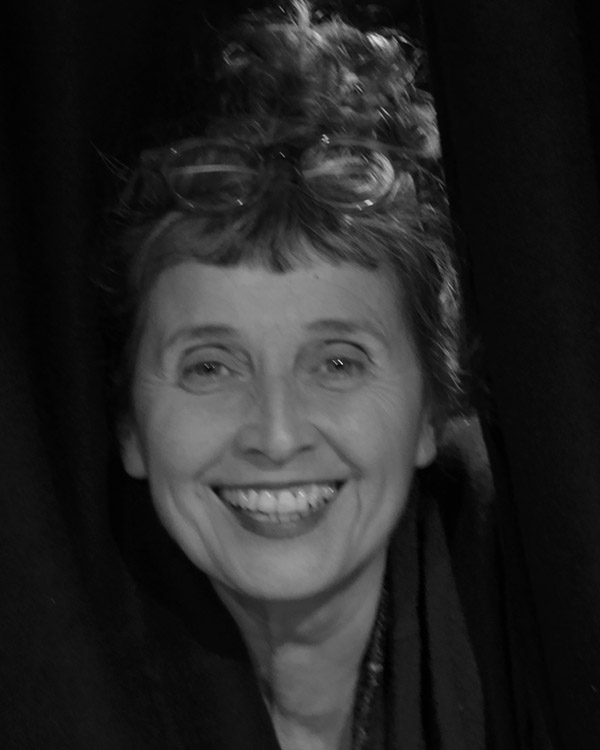 CHRISTINE ROSSIGNOL
Stage Director
Christine Rossignol began her professional career in Tours where she first interpreted characters from the classical repertoire. She made her debut with the company
Champ Libre
, writing shows to be presented in different settings (streets, rooms, shop windows, etc.). In 1983, she moved to Paris where she worked as an actress and clown, mainly with the companies
Extincteur
, Les
Applicateurs
and La Revue Éclair. In 1990, she co-founded the company
Contre Pour
with Michel Dallaire and staged many shows that toured all over Europe and on this side of the Atlantic (including
Les Hommes en Noir
,
Circo Bidon
,
Cie Wure Wure
,
Cirque Éloize
, and
Hop la Circus
). All while continuing writing and staging, she has also performed in various shows (
Les Girls
,
La Circonférence de Rien
, and
Gold and Finger
, among others).
Christine has since taken to exploring clowning and the writing process while creating shows for both the theatre and the street. In 1997, still working as co-director alongside Michel Dallaire, she founded the Hangar des Mines, a world-renowned clown training centre. She worked there from 2004 to 2016, staging many shows and teaching the sensitive clown. Christine joined the L'Aubergine family in 2009 during the creation of Burletta, which she co-staged with Michel Dallaire and Paul Vachon. From 2013 onward, her collaboration with the company intensified. Since then, she has been involved in the creation of
Ç4 D3M3N4G3
,
TerZettto
,
Burletta à 4 temps
,
DODÉ
, as well as
Ripopée
. Christine Rossignol was artistic director of L'Aubergine from 2014 to 2018.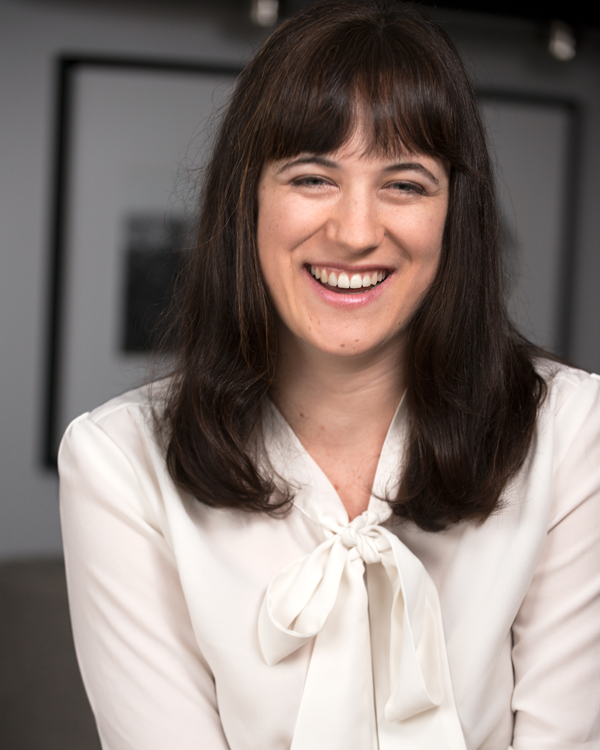 VALÉRIE BOUTIN
Interprete
Since graduating from the Conservatoire d'art dramatique de Québec in 2012, Valérie has worked with many companies including Théâtre de la Galerie, Théâtre des Confettis, La Vierge folle, TNP, Hommeries!, Théâtre de l'île d'Orléans, and Mon Père Est Mort. She has performed in numerous shows, including
Loi et chaos,
Clara dans les bois
,
Les écureuils aussi veulent être photographiés
,
Les contes à passer le temps
,
La Cour suprême
,
Comediha!
,
Bande de bouffons
,
Elektro, Meet_inc.
,
Le citron
and
Renversé à l'ananas.
She directed the clownesque show
Prête, pas prête
(Productions Héméra) and eight editions of
Projet Relève
at the Vieux Bureau de Poste in Quebec City from 2013 to 2021. She is a member of the Hommeries! theatre company specialized in bouffon performance. On top of her artistic career, Valérie teaches theatre.