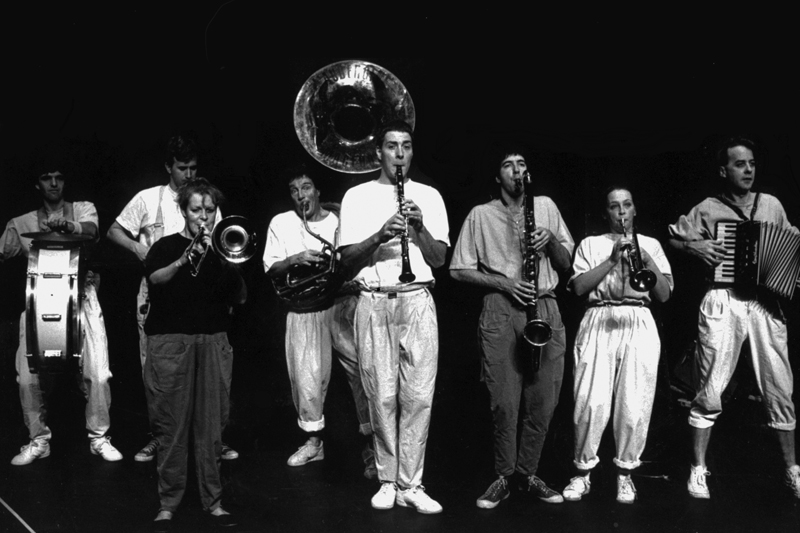 The Beautiful Bob's Baobab
Stars of this hilarious clowning around, these talented artists play with flexibility and virtuosity many musical instruments (clarinet, trumpet, saxophone, sousaphone, acoustic and electric guitars, keyboards, synthesizer vibraphone, even musical frying pans!), Skilled jugglers whirl round everything they touch: balloons, balls, pins, hats... They also perform a spectacular diabolo act, a kind of space ballet, a visual choreography.

THE BEAUTIFUL BOB'S BAOBAB is a real running fire of comic situations, sometimes raving mad sometimes soft crying.

Credits

Musicians : François Beausoleil, Pierre Potvin, Marc Vallée
Performers : Josette Déchène, Lina Vachon, Paul Vachon
Jugglers : Benoit Auger, Denis ST-ONGE
Show Details

Show created in 1988