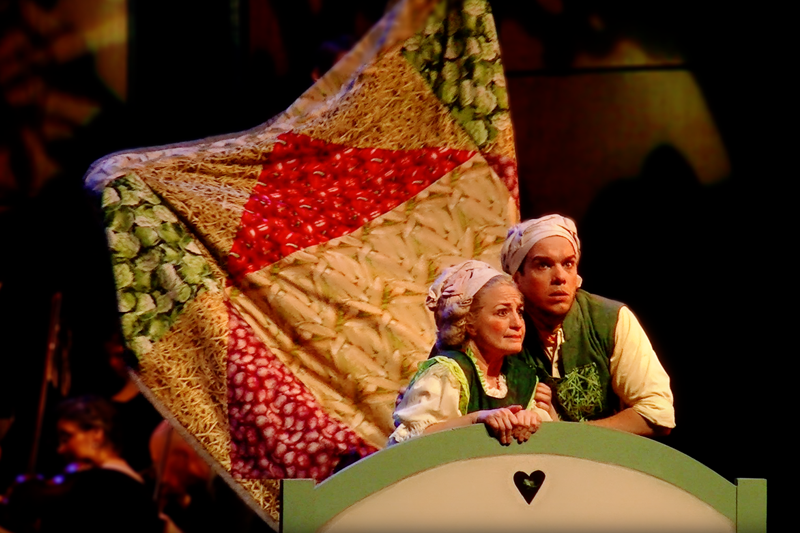 The Mysterious Metamorphosis of Mr. and Mrs. Tacet
A production of Les P'tits Mélomanes du Dimanche

Monsieur and Madame Tacet lead a rather ordinary life. They spend all their time growing the only vegetable they know—potatoes.

One day, some new vegetables start growing in their garden. Their discovery of all sorts of new-found flavours ensues, and a door to a mysterious world opens that will change their lives in ways they never dreamed. Learn about the families of instruments that make up a symphony orchestra through this allegorical farce.



Credits

Original Idea and Musical Arrangement : Maurice LAFOREST
Direction : Véronika MAKDISSI-WARREN
Text : Maurice LAFOREST and Véronika MAKDISSI-WARREN
Interpretation : Patrick OUELLET, Jocelyn PARÉ, Karina WERNECK-ASSIS
Set Desing and accessories : Christian FONTAINE
Costumes : Julie MOREL
Show Details

5-12 years or Family show
50 minutes