JOCELYN PARÉ
Actor
Jocelyn Paré is an actor and director from the Quebec City area with over ten years experience in theatre. Since graduating from the Conservatoire d'art dramatique de Québec in 2010, he has trod the stages of Théâtre du Trident (
The Caucasian Chalk Circle, Romeo and Juliet),
Théâtre de la Bordée (
The Miser, CHSLD),
and Théâtre Premier Acte (
Trois nuits avec Madox, Rashomon).
He has toured Quebec and Ontario with the production
Danse de garçon (
Montreal, Ottawa) and the children's show
The Mysterious Metamorphosis of Monsieur and Madame Tacet
(Quebec City, Sherbrooke). On screen, you can catch him in various TV shows (
Complexe G, Plan B, Une autre histoire, Escouade 99, La dérape),
short films (
La divine stratégie),
and commercials (Tim Hortons, Hyundai). He is also the cofounder of La Trâlée, a company that creates original theatrical productions including object theatre and outdoor shows. The company's latest production,
Rashomon,
was named show of the year for the 2018–2019 season by the AQCT (Association québécoise des critiques de théâtre)
.
In recent years, Jocelyn has taught acting at the École de cirque de Québec, as well as directed Théâtre sur la place and emceed the Cégep en spectacle contest at Cégep de Lévis-Lauzon.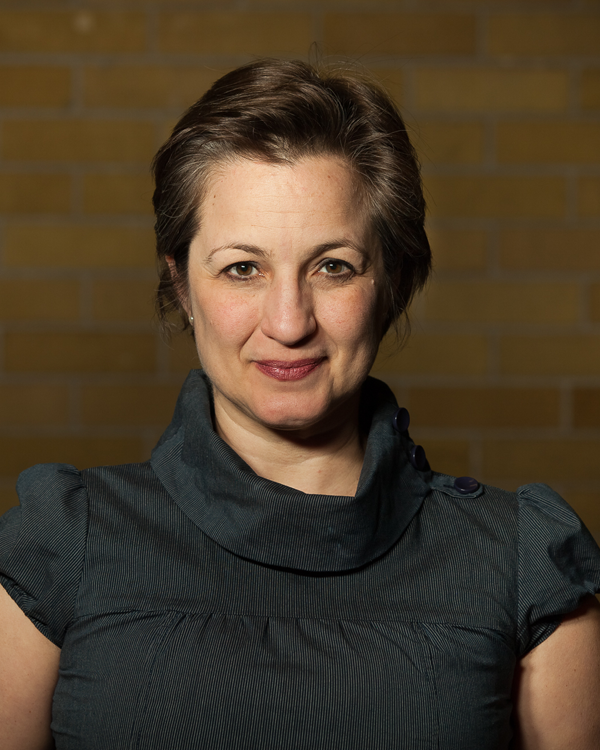 KARINA WERNECK ASSIS
Actor
Brazilian actor Karina Werneck Assis has lived in Quebec since 2001. She studied at the Conservatory for Dramatic Arts at the Palace of Arts in Belo Horizonte, Brazil. While there, she had the opportunity to play various iconic roles in productions such as
Salome
by Oscar Wilde (directed by Antônio Melo) and
Lysistrata
by Aristophanes (directed by Rita Clemente).
Karina has been with L'Aubergine since 2008, where she has been perfecting her clowning skills in a touring production of
Burletta
under the direction of Paul Vachon, Michel Dallaire, and Christine Rossignol. In 2009, she joined the artists working for the Dr. Clown Foundation.